WordPress & Many More Platforms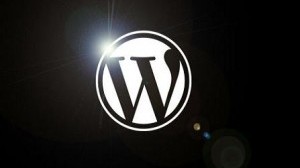 Open Source Web Hosting
Whether you want to create a blog, start a forum, use a CMS, wiki, upload to your own photo gallery, or sell online with an E-commerce store, you can do so quickly and easily through Homebody. Since Homebody runs on Linux, Apache, MySQL, and PHP, thousands of existing applications and software are compatible.
WordPress Hosting
Looking to start a blog, or want a better home for your existing blog? Look no further than WordPress combined with Homebody's auto WordPress Installer, and compatible Word Press hosting evironment.
Joomla Hosting
|
Drupal Hosting
Homebody supports the latest Content Management Systems (CMS), including Joomla and Drupal. You have complete control over your CMS and can completly customize your site with themes and plugins.
Magento Hosting
Start selling online today with your own E-commerce store powered by Homebody and Magento. Homebody's Business plan gives you everything you need to automatically install magent, as well as a free dedicatewd IP and private SSL to accept credit card transactions right from your web site.
Wiki Hosting
Even if your site doesn't become the next Wikipedia, wikis are still a great way to allow many people to contribute and update information on a web site. Homebody supports the most pupular wiki software, including: MediaWiki, TikiWiki, PmWiki, and WikkaWiki.
phpBB Hostin
g Host your community with Homebody and the free, open source phpBB forum software. phpBB is easily configurable, and can be installed in seconds.
Available QuickInstall Software:
Blog Software
WordPress
LifeType
b2evolution
Forum Software
phpBB
Simple Machines
bbPress
CMS Software
Joomla
Drupal
concrete5
MODx
E-commerce Software
Magento
OpenCart
Zen Cart
osCommerce
Wiki Software
MediaWiki
TikiWiki
PmWiki
WikkaWiki